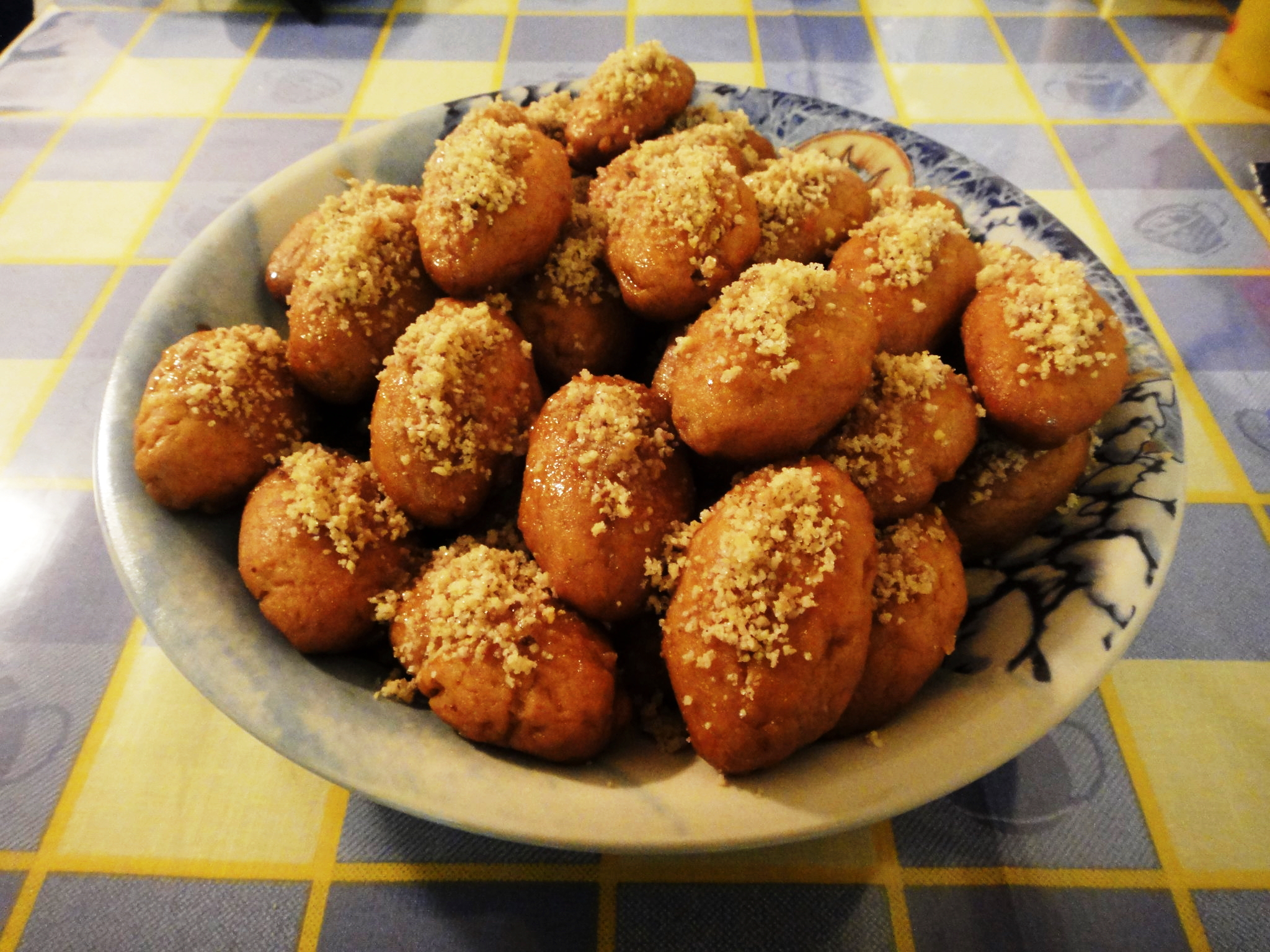 Wikimedia Commons, author: Kalambaki2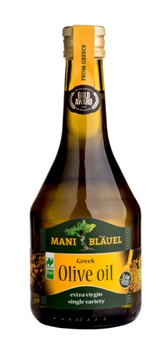 MANI Bläuel extra virgin olive oil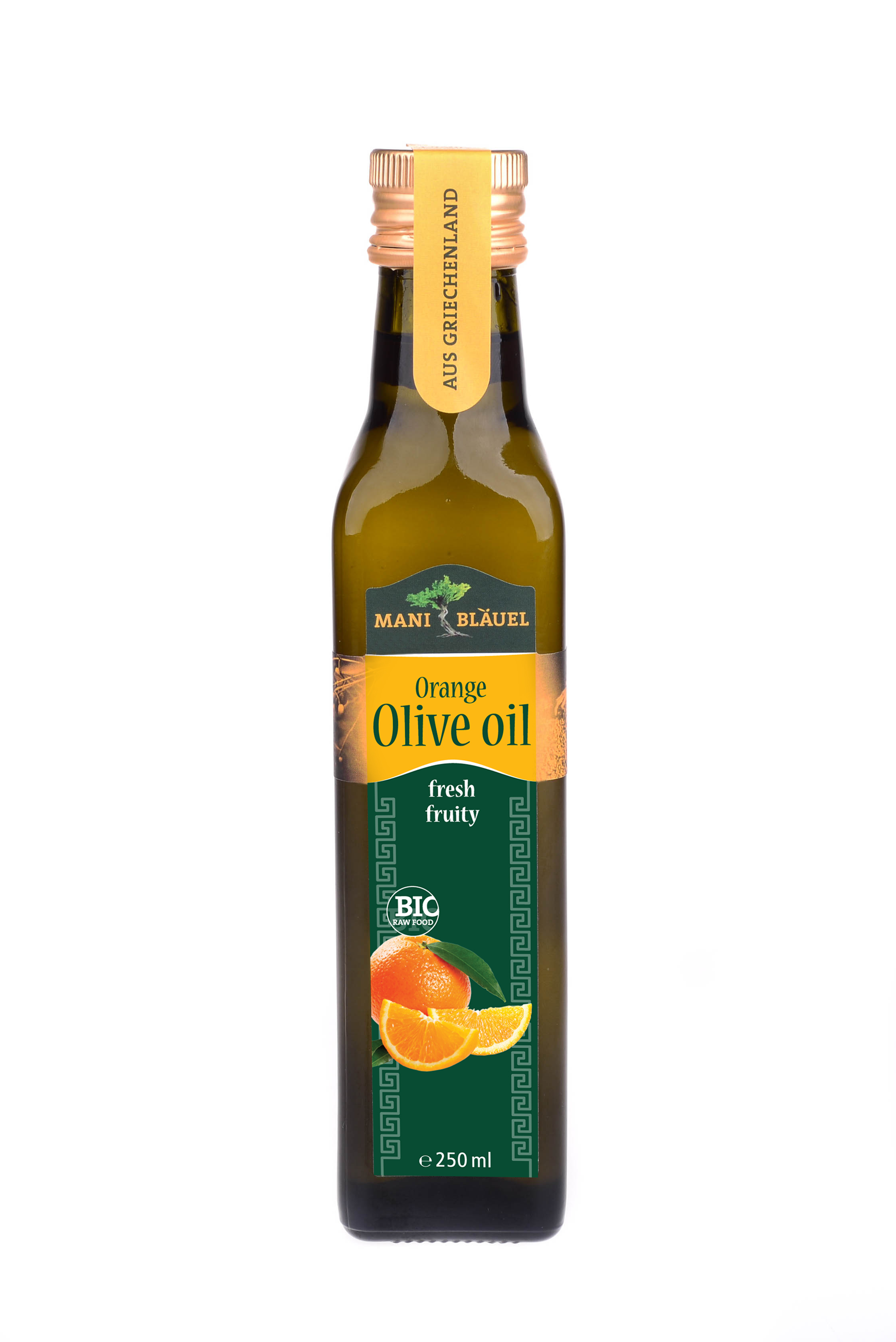 MANI Bläuel extra virgin olive oil with orange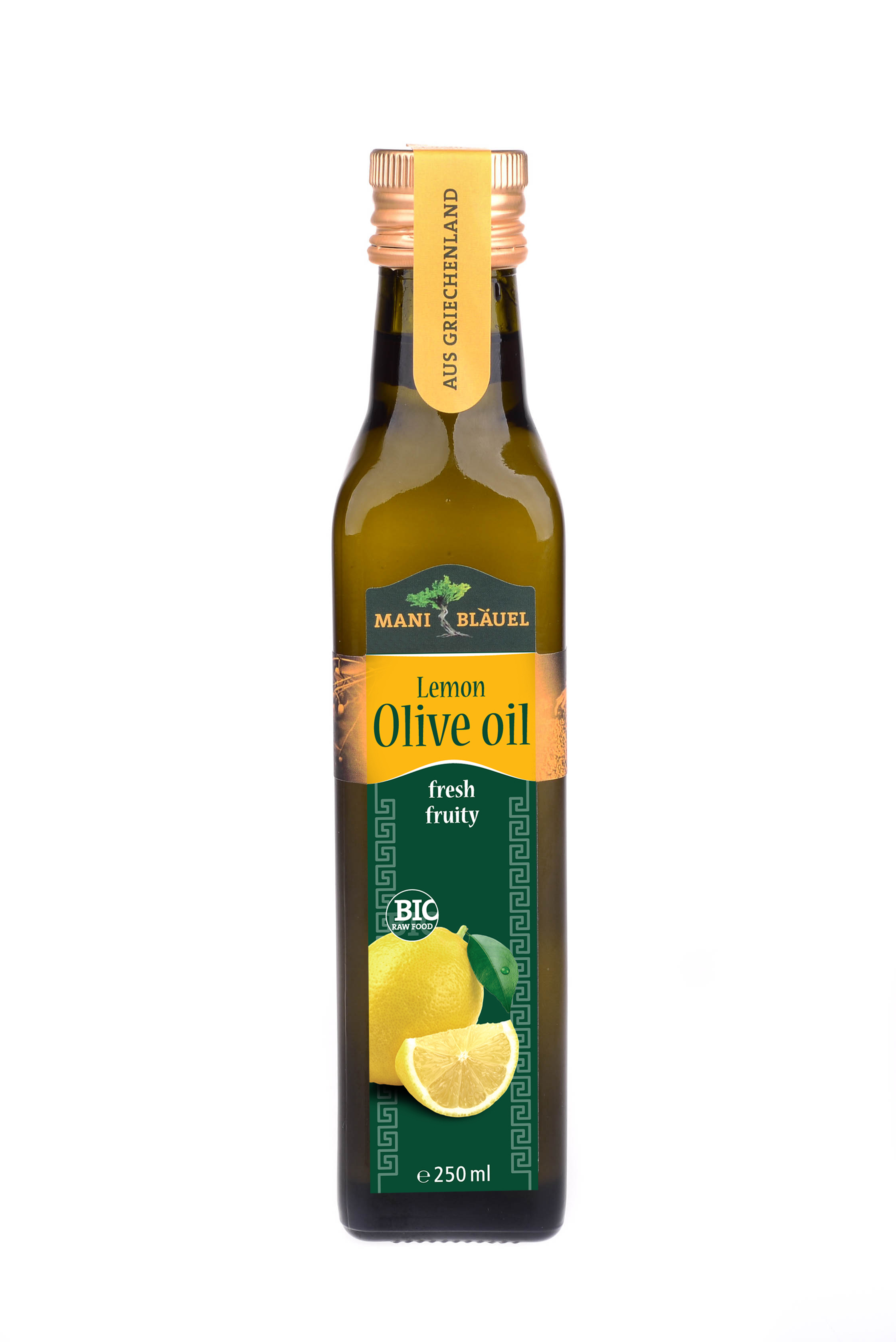 MANI Bläuel extra virgin olive oil with lemon
Traditional Greek Christmas Biscuits
INGREDIENTS for the dough:
1 glass of MANI Bläuel extra virgin olive oil or MANI Bläuel extra virgin olive oil with orange or lemon
½ glass of freshly squeezed orange juice
½ glass of cognac
1 tsp. of orange zest
1 tsp. of cinnamon
1 tsp. baking soda
1 tsp. baking powder
1 kg flour
finely chopped walnuts and some cinnamon for garnishing
INGREDIENTS for the syrup:
1 glass of honey
2 glasses of sugar
2 glasses of water
1 tsp. of lemon zest
Preparation:
PREPARATION of the dough:
Preheat the oven to 170 degrees.
Mix all the ingredients (except the flour) together with an electric or wire whisk for about 5 minutes until the mixture is light and fluffy. Add some flour, just enough to make a soft pliable dough. Cover and leave to rest for about 45 minutes.
Mould the dough into small flattish sausage shapes and bake in the pre-heated oven at 170 degrees for about 15 - 20 minutes until the colour of the Melomakarona gets light brown.
PREPARATION of the syrup:
Heat the syrup ingredients in a saucepan until dissolved, stirring occasionally.
Dunk the Melomakarona in the syrup, place on a plate and sprinkle with a mixture of
chopped walnuts and cinnamon.

Mani Tip:
Melomakarona are very popular pastry in Greece especially at Christmas time. The use of extra virgin olive oil gives these biscuits a very peculiar, distinctive touch.
These are the Mani Bläuel products you need for the recipe:
MANI Bläuel extra virgin olive oil
MANI Bläuel extra virgin olive oil with orange
MANI Bläuel extra virgin olive oil with lemon
Download recipe (PDF)