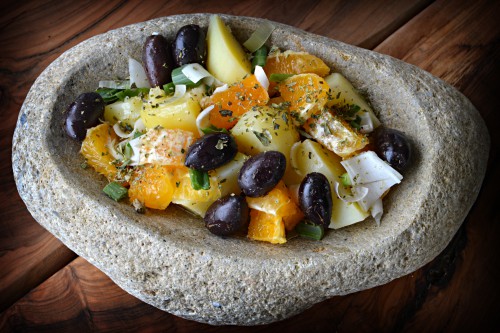 photo by Kostas Koromilas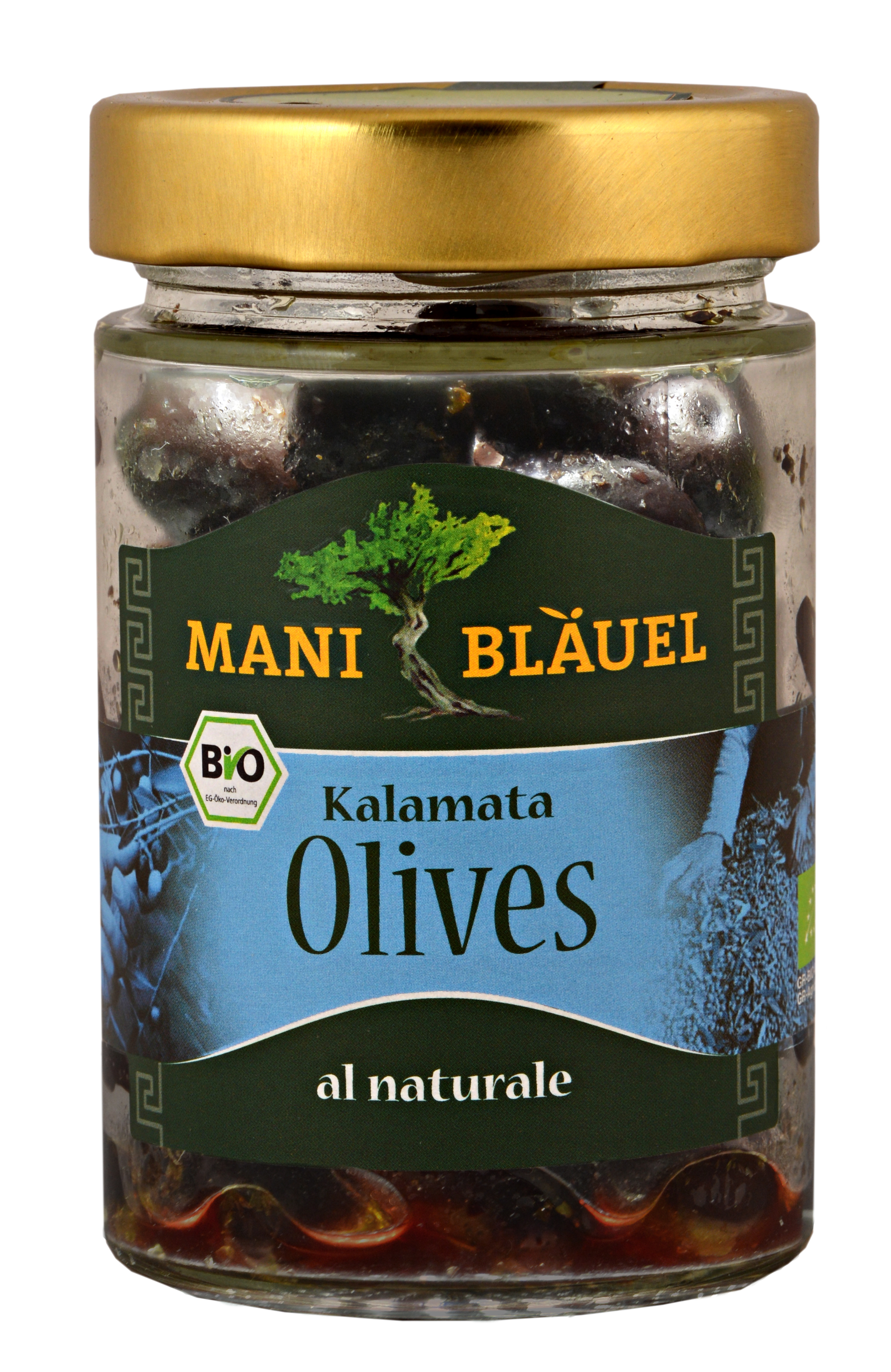 MANI Bläuel Kalamata olives, pitted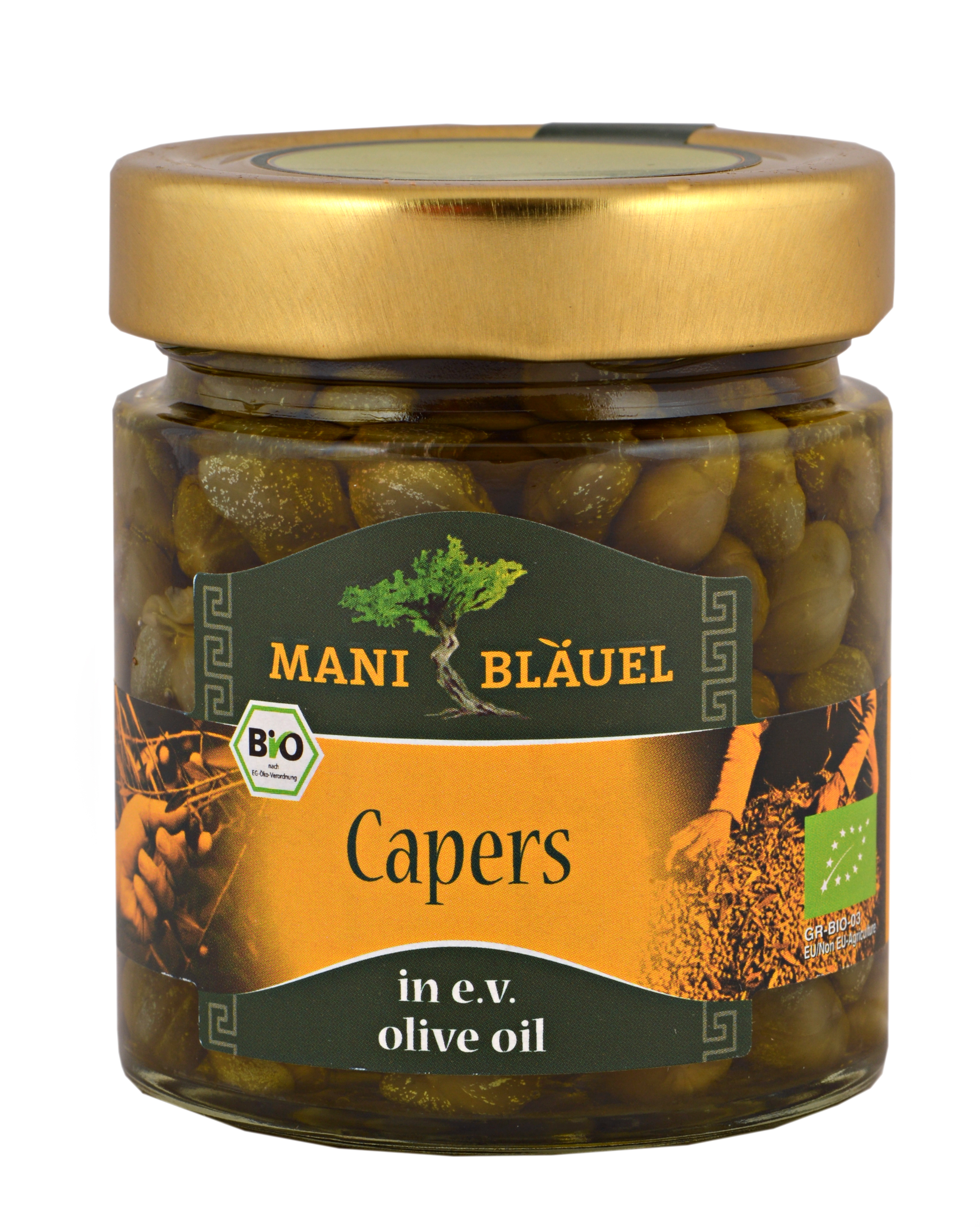 MANI Bläuel capers in olive oil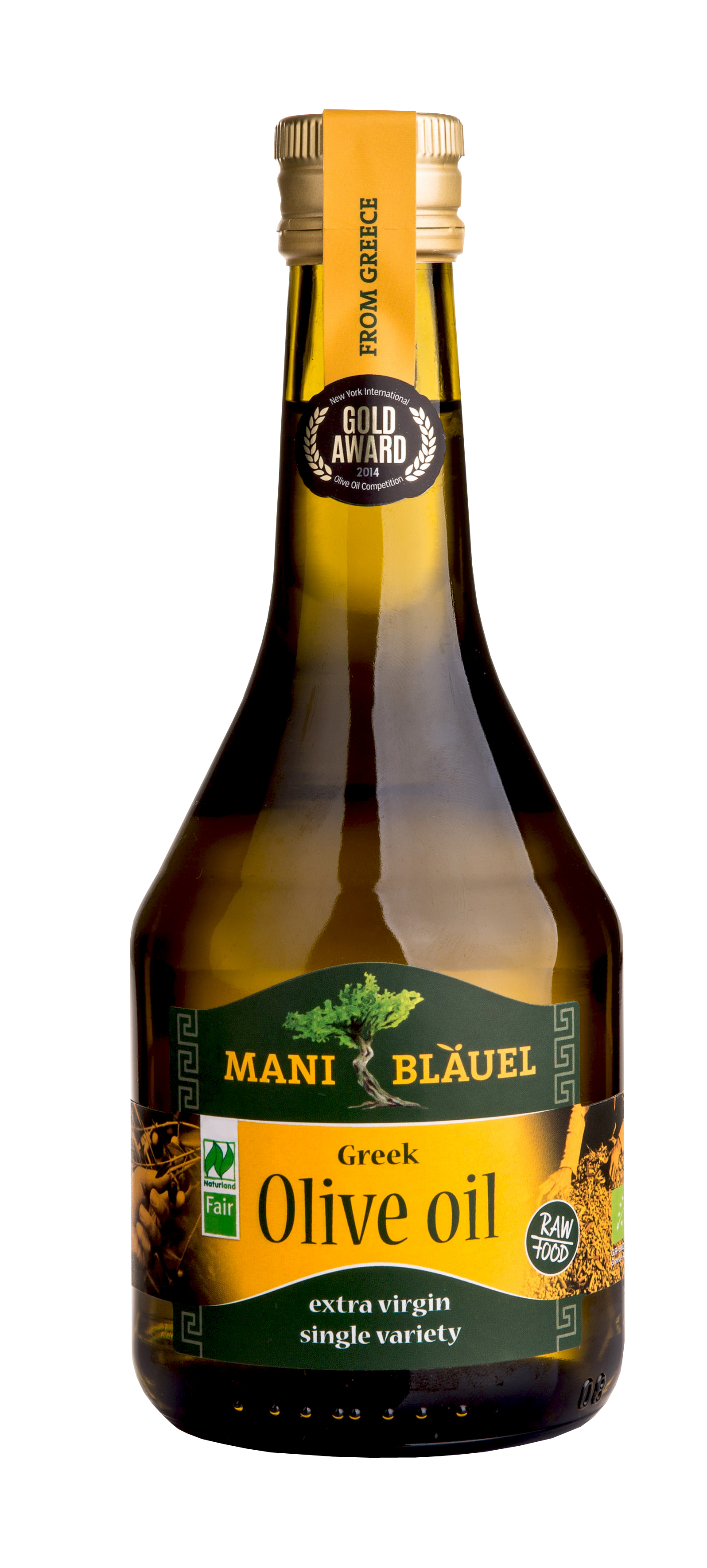 MANI Bläuel extra virgin olive oil
INGREDIENTS (for 4 portions):
600 g potatoes
1 large diced orange
3 spring onions or one red onion
70 g MANI Bläuel Kalamata olives, pitted
3 tbsp. MANI Bläuel capers in olive oil
4 tbsp. MANI Bläuel extra virgin olive oil
3 tbsp. mild vinegar
1 tsp. chopped oregano (dried or fresh)
salt, pepper
Preparation:
Boil, peel and cut the potatoes into cubes.
Place them in a salad bowl and add the chopped onion, the diced oranges and the Kalamata olives.
Add the capers, salt, pepper, olive oil and vinegar and sprinkle with oregano.
This salad is made and eaten in the fields, during the olive- picking season.
It is also perfect for a picnic lunch!
Mani Tip:
Since the salad is wonderfully refreshing and filling at the same time, it is well suited as a lightweight, full lunch.
These are the Mani Bläuel products you need for the recipe:
MANI Bläuel Kalamata olives pitted
MANI Bläuel capers in olive oil
MANI Bläuel extra virgin olive oil
Nutritional information
Per portion: 228 kcal (950 kJ), 3 g protein, 12 g fat, 25 g carbohydrates (2 BU)
Download recipe (PDF)